0
Payroll Jobs in Yorkshire and the Humber
NHS Payroller, Payroll & HR Administrator, Payroll Administrator, Payroll Officer
£17,500 to £18,500 Per Annum
Sheffield
Payroll Administrator - SheffieldSalary: £17,500 to £18,300An exciting opportunity has arisen for someone with strong customer service skills who wants to develop a career in payroll!This payroll administrator position offers on the job training in all aspects of payroll and will be focused on handling payroll customer services enquiries (in relation to pay issues, overpayments, underpayments, tax codes etc) and would therefore suit someone with excellent communication and helpdesk/customer service skillsAlthough previous payroll experience is preferred, we will also consider applicants who have gained experience in similar fields such as HR, accounts, ledger or customer services (ideally helpdesk). Candidates with NHS sector experience would also be considered.Once trained, in addition to payroll customer services you will also be responsible for calculating and processing of deductions including PAYE, Tax, NI, SSP, SMP; statutory and BACS payments and statutory year end returns and submissions So if you have strong communication skills and the ability to work individually and as part of a large team then this could be the payroll career opportunity you have been looking for! Interviews are available on Monday 18th and Monday 25th June so send your CV to us ASAP to be considered.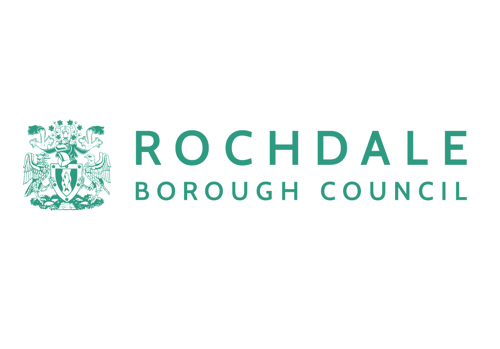 Head of Payroll, Payroll & HR Manager, Payroll Manager, Project Manager Payroll, Head of HR
£51,000 to £54,000 Per Annum
Rochdale
Job ref: RO-15923 Location: Number One Riverside Salary: £51,258 to £53,985 (including Market Factor Supplement) Grade: SM2 Working Hours: Full time Contract Type: Permanent Closing Date: 23rd April 2018 Interview Date: TBC There has never been a more exciting time to join us at Rochdale Council. We have a vision to deliver the greatest and fastest improvement to the wellbeing of the people of our borough and this will only be achieved if we have the workforce to meet these challenges and take these opportunities. This is where you come in. We have an opening for an exceptional candidate to take up a key leadership role within our HR/Payroll service. Leading our HR Advisory, HR Operations, Pay and Pension teams this will be a varied and stimulating opportunity offering excellent career development within a dynamic supportive environment. The successful candidate will develop close working relationships both within Rochdale and across Greater Manchester whilst being at the heart of the wider public sector with all the opportunity that brings. With a proven track record of success you will be either an HR or Payroll professional by background with strong demonstrable experience within a large and complex setting. An effective leader, you will be able to influence and respond to a wide range of stakeholders, lead and deliver key projects, maximise innovation, and engage teams to deliver top performance and strive for excellence. If you feel you can offer what we need and are excited by this opportunity we would be delighted to hear from you. If you would like an informal chat about any aspect of this role and/or working for our organisation please call Rosemary Barker on 01706 926245 or press apply for further details
Accounts & Payroll Clerk
£17,500 to £18,500 Per Annum
Sheffield
Administrators (payroll)South Sheffield£17k - £18.5k + benefitsAdministrators (payroll) - A company located in the South of Sheffield are looking to recruit a number of administrators, customer service or accounts people to join their team. We are looking to recruit multiple people who are interested in a career within a busy payroll team.Administrators (payroll) - Skills and Experience Excellent communication skills Experience of working in a customers services, accounts, administration, HR or payroll environment Sound IT skills including MS word, excel 5+ GCSE's A-C including maths and english language Able to work in a busy team environment If you are looking to start a career in a payroll environment or would like to find out more, please apply online today! We are looking for people to interview and start this month!
Back To Top
Please Wait. Loading...