0
Compliance Officer Jobs
Accounts & Payroll Clerk
£30,000 Per Annum
Stamford
LOCATION: Witham On The Hill, near Bourne, Lincolnshire (commutable from Bourne, Stamford, Peterborough and Grantham)JOB TITLE: HR & Compliance OfficerREFERENCE: TSLGJ1526SALARY & BENEFITS: Full-time equivalent of £28,000-£31,500 pro rata (equates to £23,800-£26,775) dependent on experience.WORKING HOURS: Monday to Friday, 0, including lunch85% of Full-Time, comprise of:??? School Term time only (which varies but is approximately 33 weeks a year) to include working days prior to the return of pupils (commonly known as InSeT days) ??? plus 25 days annually during School Holiday time scheduled as work requiresTHE COMPANY: Our client based in Witham on the Hill, Stamford is a happy and thriving boarding and day school for boys and girls aged 4 to 13 years. They are committed to an education both in and beyond the classroom, thereby enabling the academic, artistic and physical potential of each child to flourish. They currently have the opportunity for a Caretaker to join their team.THE ROLE: HR To be responsible for ensuring that the way in which the School recruits, manages and supports staff is in accordance with best practice in employment and data protection. The list of responsibilities is not exhaustive as the post holder will need to work flexibly within the organisation, also ensuring that the School's approach to employment matters keeps abreast of current legislation, with the support of the School's employment lawyers.Compliance You will receive and process periodic updates on all aspects of Regulatory Compliance and other legal issues relating to the management of the School, offering summaries to the Headmaster, Bursar and Senior Management Team, and ensuring that appropriate records are maintained by key stakeholders within the School.Specific duties for both aspects of the HR & Compliance Officer to include:-HR??? Oversee the recruitment of staff, ensuring staff are recruited in line with ISI requirements, which includes being responsible for the School's Single Central Register.??? Formation of contracts for teachers and support staff.??? Maintain and manage staff records on the School management information system (the School uses a software solution provided by WCBS) to ensure the provision of accurate information.??? Oversee the induction of new staff and ensure that all recruitment and training matters are completed and in place correctly.??? Oversee the logging of staff absence.??? Schedule training as required to ensure all staff are current in appropriate areas of training, working closely with the Designated Safeguarding Lead to ensure all staff are appropriately trained for safeguarding.??? Work closely with the Finance Manager in relation to staff salaries, pensions, sickness cover etc.??? Work closely with the Domestic, Estates and Catering teams to ensure the smooth day-to-day running of the School.??? Be the main point of contact for the School's retained employment lawyers.??? Attend workshops with outside providers (including with School's retained employment lawyers) to remain current with employment law and best practice.??? Support the Bursar and Estates Team Supervisor in Health & Safety matters as they apply to staff.??? Engage specialist help and outside providers, including occupational health and counselling services, to support staff.Compliance??? Stay up-to-date with current regulations and inform and advise the Headmaster, Bursar, Staff and Governors on all relevant rules and guidelines set by the Government, the Independent Schools Inspectorate and other regulatory bodies as they relate to the management of the School.??? It is recognised that this will require attendance at relevant training days or conferences.??? Contribute to the School's periodic review of its own policies and procedures to ensure that they are fully compliant with all of the requirements detailed by the Independent Schools??? Inspectorate and other regulatory bodies.??? Develop procedures and practices to ensure that these requirements are met.??? Spread awareness of key policies, and promote the observation of practices and procedures designed to ensure compliance.??? Ensure that appropriate records are maintained by relevant stakeholders to maintain compliance in all areas including in Data Protection, Safeguarding and Recruitment, and Health & Safety.??? Ensure the School network, portal and website content is in line and up-to-date with current policies.??? Prepare and deliver appropriate InSeT training to staff with regard to compliance. This will normally take place at the beginning of each term, but may be appropriate at other times also.??? Prepare and deliver compliance related reports to the Governors as required.??? To carry out any other reasonable duties as requested by the Headmaster or Bursar.Other??? Act as a client-facing member of staff in a publicly prominent position within the School Office.??? Offer assistance to office-based colleagues as demands require.Knowledge, skills and experience required for the HR & Compliance Officer position based in Witham on the Hill, near Bourne, Lincolnshire: (commutable from Bourne, Stamford, Peterborough and Grantham)Essential??? Good listening skills and the ability to handle matters sensitively and confidentially.??? The ability to interpret legislation and other laid-down procedures and be able to explain the requirements in simple, practical terms to non-specialists.??? Excellent IT skills.??? Ability to communicate effectively, notably with a high standard of written English.??? Educated to a good professional level.??? The ability to think ahead and draw up schedules of review and to follow-up as necessary.??? High level of organisation, both clerically and in terms of thought-processes.??? Willingness to work flexibly, placed centrally within a busy School Office.??? Ability to work under own initiative.??? Ability to work as part of a team with staff and parents.??? Enthusiasm, energy and commitment.??? Understanding of employment law or willingness to train (at School's expense) in the same.??? Positive approach to learning in role and identifying own training needs as appropriate; the??? School would be willing to support learning as required on a mutually agreeable basis.Desirable??? CIPD or equivalent qualification in HR Management.??? Recent experience of working within a professional HR environment.??? A good understanding of the data protection and GDPR legislation.??? Experience with School management information systemsThis Job Description for the HR & Compliance Officer gives a basic outline of the role and does not claim to be comprehensive.All members of staff are expected to play a full role in the life of the School as may be reasonably required of their position.Any role at the School can develop over time as appropriate. This HR & Compliance Officer Job Description is not contractual and therefore subject to change.The closing date for this position is 9am Wednesday 18th July with a view to conducting interviews over 31st July / 1st August.This position is commutable from Bourne, Stamford, Peterborough and GranthamDoes this sound like you? If yes then please hit the apply now button.You will then be sent to an online questionnaire to support your CV and application, please fill in the details and we will be in touch to advise you of the next steps.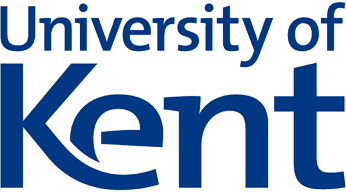 Payroll Specialist, Payroll Controller, Payroll Executive, Payroll Coordinator, Payroll Consultant
£33,500 to £39,000 Per Annum
Canterbury
Payroll Compliance Officer £33,518 – £38,833pa Full-time, 18 months fixed term contract Canterbury Ref: REG1264 This is an exciting opportunity for a Payroll compliance specialist to join the Payroll team at the University of Kent. You will ensure the ongoing compliance of the University Payroll Office with key statutory obligations and regulatory guidance. You will need to maintain a high level of current knowledge on all aspects of Payroll regulation and be able to interpret complex requirements and apply these to the University operations and identify areas where improvement or change is required. As Payroll Compliance Officer you will: provide support and guidance to University Schools and Departments on undertaking employment assessments ensure full compliance with current payroll legislation and University contractual obligations and confirm the accurate calculation and reporting to Her Majesty's Revenue and Customs (HMRC) work with the Payroll management team to develop University procedures To succeed in this role you will have: a professional qualification in pensions or payroll administration proven experience of working in a payroll/pensions environment and the procedures relating to payroll compliance experience with using an integrated HR/payroll system such as that supplied by Northgate Arinso or any other mainstream software house The Finance Department aims to provide, in a cost efficient, professional and timely manner, services that allow the University to meet its statutory financial obligations and internal financial management objectives. Its main focus is to provide the University as a whole (represented by its Governing Body, Council) and individuals holding budget responsibility with financial services and advice. This includes the payment of bills and salaries and collection of monies owed to the University. The Department is also required to ensure that the University operates its affairs within the various external financial and tax regulations and ensure that the University's financial records satisfy external audit. The Department is located principally in the Registry Building on the University of Kent Canterbury campus, with additional offices in Darwin College, and has approximately 70 members of staff. It is organised into sections that deal with one or more of the core functions. How to apply For further information, and to apply for this position, please visit our website. You will be required to fill in the main details section of the application form as well as upload your CV and a cover letter. Your cover letter should clearly and explicitly address the requirements of the Person specification and you should provide clear evidence and examples in your application which back-up any assertions you make in relation to each criterion. We recommend a maximum of 4 x A4 sides for this document. Closing date for applications: June 24th, 2018. Interviews are to be held: July 18th/19th, 2018
Back To Top
Please Wait. Loading...