Profile For CIPP
Employer:
CIPP
Main Contact:
Vickie Graham
Town/City:
Solihull
Website:
Click Here
Description/Profile:

CIPP - Leading payroll and pension professionals through education, membership and recognition.

Education
The CIPP is the leading provider of qualifications, training and consultancy for payroll professionals in the UK. Payroll qualifications begin at level 2/3 with apprenticeships and goes all the way to level 7 with the MSc in Business and Reward Management. Our pension qualifications currently focus on Local Government Pension Schemes and are being extended to all public sector pensions going forward.

CIPP boasts a wide range of certificates and payroll training courses to increase professional knowledge including: statutory payments, termination payments, overpayment recovery and changes to legislation. Click here for further details of the CIPP's educational programmes.

Membership
The CIPP is the Chartered Institute for individuals working in payroll in the UK,and has a separate Pensions Faculty to represent public sector pensions professionals.

News On Line
Daily industry news postings to the CIPP website. Payroll Professional magazine issued ten months a year. Advisory Service helpline during office hours. Member only sections of the website to network and discuss topical issues. Click here to find out more about becoming a member of the CIPP.
Jobs For CIPP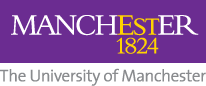 Head of Payroll, Payroll Manager, Head of Payroll and Pensions
£30,000 to £39,000 Per Annum
Manchester
PAYROLL MANAGER Job Reference : PSS-11778 Location : Oxford Road, Manchester Closing Date : 24/05/2018 Salary : £31,604 to £38,833 Employment Type : Permanent Faculty / Organisational Unit : Professional Support Services Division : HR Services Hours Per week : Full-time Our hard-working team deliver 20 payrolls every month, supporting 17,000 staff including 5,000 casual workers, as well as processing high volumes of fees, expenses and claims. You understand the size of that challenge, but you're ready to take us to the next level. Working with colleagues in HR Systems and IT Services, you'll ensure systems and processes are effective and support self-service to reduce queries wherever possible. You'll mentor and develop your team to achieve professional recognition and accreditation, so if an employee can't self-serve, they get the right response, first time, every time. Ideally professionally qualified yourself (Chartered CIPP), you'll bring in-depth technical payroll knowledge. You'll understand and have experience of working for a large, complex, organisation, and show you have the skills to communicate and collaborate at all levels. Your experience managing a complex payroll operation will demonstrate that you plan and organise yourself, and others, to deliver to key deadlines and SLAs in a high volume environment. But it's your experience of managing and developing technical staff to achieve the highest standards that will make you stand out of the crowd. When you're with us, you're not only working for the University, you're working for people in our local communities and beyond, who benefit from our teaching, research and social responsibility. Here, no matter what your role or responsibilities, everyone works together with one common goal: to make great things happen. So join us, and take pride in the part you play. As an equal opportunities employer, we welcome applications from all suitably qualified persons. As we are committed to the principles of the Race Equality Charter Mark, we would particularly welcome applications from men and the black and minority ethnic (BME) community, who are both currently under-represented at this level. All appointments will be made on merit. Please note that we are unable to respond to enquiries, accept CVs or applications from Recruitment Agencies. This vacancy will close for applications at midnight on the closing date.
Back To Top
Please Wait. Loading...